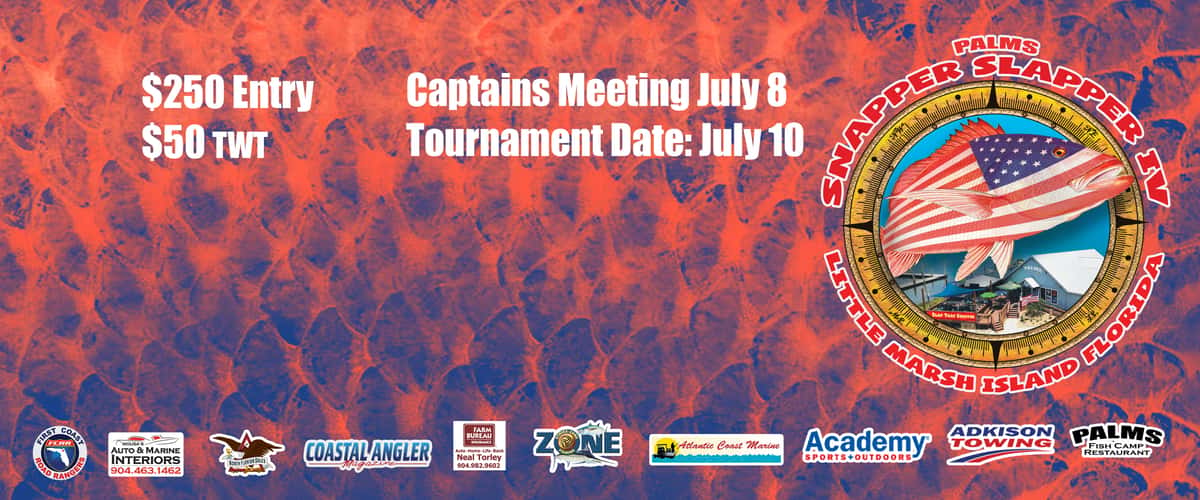 Fishing Tournaments
Rules
Captains Meeting: July 8th 7:00 PM. It is appreciated but not mandatory for all captains to attend. Any angler that is fishing from your boat will be allowed. 
FISHING DATE: July 10, 2021 
PAYOUT: Amount of cash awards is based on the number of boats entering the tournament. Cash prizes will be adjusted depending on participation. The minimum payout of entry fees will be 90% with 10% being used for tournament expenses. 
REGISTRATION: All entries/boats must be represented at captains meeting, registration must be completed prior to captains meeting. 
HOURS OF FISHING: Safe light morning of tournament BOATS MUST BE NORTH OF CLAPBOARD CREEK BRIDGE BY 5:00PM for weigh in.
SCALE LOCATION: At the Palms Fish Camp Restaurant - Tiki bar deck. Fish may be brought to scales by boat or motor vehicle. Must be in line by 5:00 pm. 
RULES COMMITTEE: The committee shall be the sole judge of any violation of the rules. Decisions are final. 
ANGLING METHODS: Rod and Reel, No electric reels no spear fishing.
JUNIOR ANGLERS: Are defined as anyone 14 years of age or younger.
MILITARY ANGLERS: Are defined as active duty or retired military who possess a valid military ID OR VA card. 
PRIZES Cash Prizes and awards will be paid for 1st. Place - 10th Place Largest Fish. Non-cash prizes will be awarded to Junior Angler, Lady Angler, Military Angler, and First Responder Angler weighing heaviest fish in their category. We will also offer a mystery weight prize for Red Snapper. The mystery weigh has already been selected by the rules committee. The weight will be revealed at the awards ceremony and all anglers are encouraged to weigh in fish over 15 lbs. 
SIZE LIMITS: Must meet requirements allowed by the State of Florida and Federal Law. A valid State of Florida fishing license is required.
FISH CONDITION: All fish must be in acceptable condition. The rules committee reserves the right to disqualify any fish entry because of mutilation, poor condition, freezing etc. Do not put ice or bait into the mouths or anywhere else please. Please remove hooks from the fish before entering weigh in line. 
PROTESTS: Any protest must be presented to weigh- master by the close of the scales. A $200 (cash only) protest fee must accompany the protest application. In the event the protest is upheld, the fee will be refunded. If the protest proves to be invalid by the Rules Committee the protest fee will be forfeited. 
WINNERS: Winners will be determined by weight. In a case of a tie the earliest weighed fish will be declared the winner. Polygraph test may be administered at the discretion of the Rules Committee.
COOK YOUR CATCH: Your cleaned catch can be cooked by our chef at $9.95 a dinner comes with two sides and drink. 
CHANGES TO RULES: All rules are subject to change at the Captains Meeting. Decision to fish is a personal decision. Entry into this tournament is voluntary and the tournament is not responsible for accidents, incidents or injury based on your decision to participate. 
* Tournament proceeds are defined as registration fees less 10% admin fees.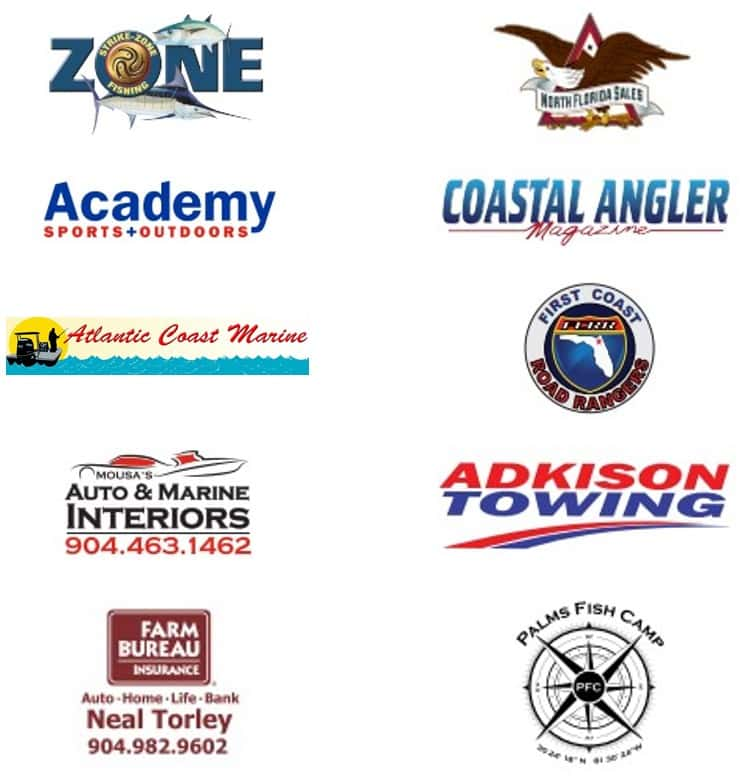 Gallery